Google Boutiques Confirms: iPad = "Your Tablet"
While announcing new fashion shop Boutiques.com and iPad App, the official Google Blog confirms iPad is the only worthwhile tablet.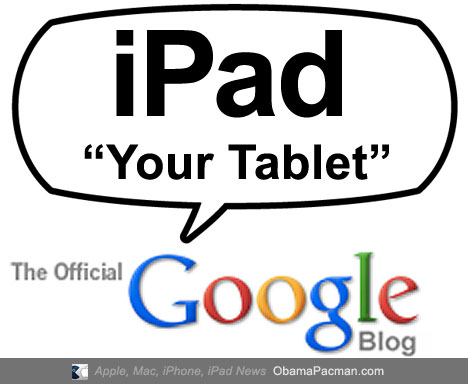 Google: iPad = Your Tablet
On the page that introduces Google's U.S. only women's fashion shop, Google slips out that iPad = tablet, by ignoring the iPad knockoffs.
"Boutiques on your tablet – Download our iPad application, lean back and move through inventory as if you were flipping through clothes on a rack at the store." Describes the Official Google Blog.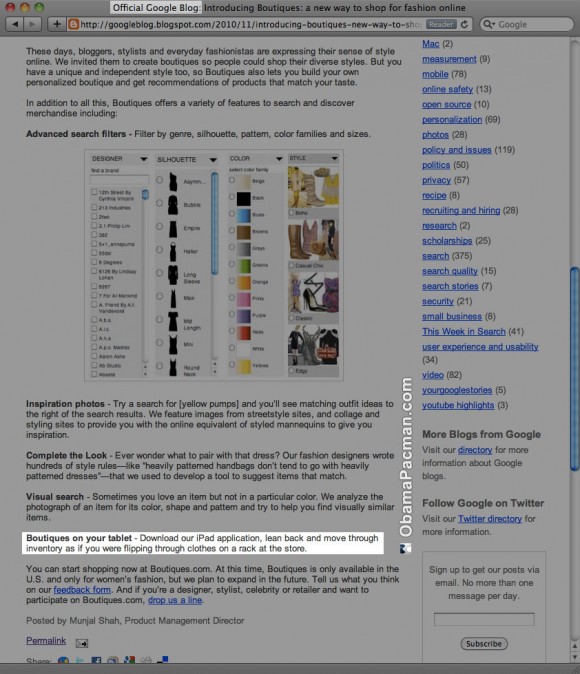 The Google Boutiques' only tablet app is available for the iPad [itunes link].
There is no mention of iPad wannabes such as fake iPad tablets, Samsung's Android "train wreck" Galaxy Tab, Toshiba's Android Folio 100 (pulled from stores after high return rates), HP Slate (under 10,000 sold), JooJoo (under 100 sold), or the BlackBerry Playbook (won't even hit the market for 6 months, scheduled right before Apple releases next generation iPad, which will make the RIM device obsolete).
Seems that Google doesn't consider any of them to be a worthy iPad competitor.
It's no surprise due to the overwhelming success of the Apple tablet that sees widespread consumer and enterprise adoption. With 3 million iPad sold in 80 days, and with adoption rate of the Apple tablet faster than the now ubiquitous DVD players, no wonder the Mountain View search engine giant choose to release apps for the Apple device and call iPad = "your tablet."
And oh, Google's Boutiques.com has some great fashions, viewable on the iPad: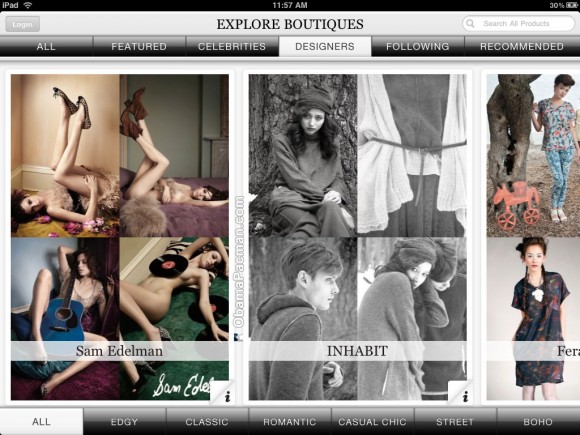 via googleblog

Related Posts