Free Download: Pulse RSS News Reader
Excellent RSS Reader for iPhone, iPad, and iPod touch currently available as free download.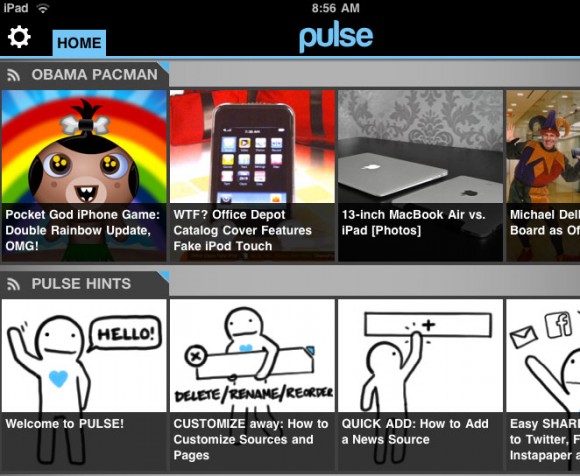 Make your favorite sites into an iPhone or iPad magazine with Pulse RSS News Reader.
Instead of list of text as titles, it uses images and text to create the RSS magazine. Pulse comes with some example sources, or you can type in the name of your favorite website, such as "obamapacman," to add it to the list. No need to dig for the RSS link on individual websites. On iPad you can make multiple pages, perfect for multiple users or topics. The great RSS News Reader app has right and left swipe between stories. There's an edit button, but you can use just hold your source to delete or move them, just like Apps on iOS home screen.
The colorful Pulse RSS Reader is first started by a pair of Stanford students. It made hundreds of thousands in revenue for the students, who established Alphonso Labs. The App developers just got $800,000 in funding so they are making their App available fore free.
It was worth it when OP paid for it. So get it now (no ads as of now). How will the newly venture funded company improve the great RSS News Reader? Maybe Google Reader compatibility?
Update: Pulse has Google Reader support! Add your feeds to Pulse, and what you read will be marked read in google reader.
Download Pulse RSS News Reader for iPhone & iPod touch [itunes link], iPad [itunes link].

Related Posts