First Apple Computer Sold For $211,535 at Auction
This week, Christie's auction house sold an early Apple Computer with signed letter from Steve Jobs for £133,250, or roughly $211,535. A record for any personal computer.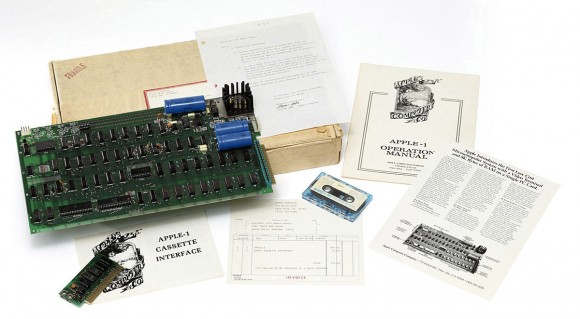 Apple Computer was originally started on April 1, 1976 by Steve Jobs and Steve Woz / Wozniak in Jobs' parent's garage as a light hearted joke against monopoly of user unfriendly products (at that time sold by the big blue IBM). Apple-1, the first Apple personal computer made in Steve Jobs' garage was sold for $666.66.
This particular Apple-1 with accessory Apple Cassette Interface, was sold for $741.66 on December 7, 1976 by salesman Steven Jobs. It is number 82 out of estimated 200 sold (with only about a quarter surviving), and probably the only one of the most complete with documentation.
Christie's described "the Apple I had been the only personal computer to come with a fully assembled motherboard when it was introduced, making it ready to use straight from the box."
Side note, Apple competitors over the years who cannot make an integrated product would say and continue to say: Apple is so closed, I can't tinker with it, etc. "Forgetting" to mention Apple product usability and the resulting time savings.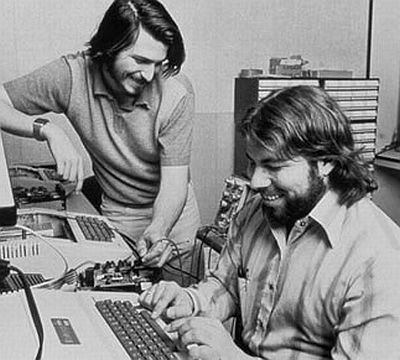 BBC reports that Steve Woz attended the Apple-1 Christie's auction. "I'm very delighted for the gentleman who purchased it." Describes Steve Wozniak.
Woz agreed to add an autographed letter to the lot that includes his handiwork from 34 years earlier. We bet he is flattered at the record $211,535 sales price of this Apple-1.
In contrast, how much would the first copy of Microsoft Office or the copy of DOS Microsoft purchased (CP/M clone called 86-DOS from Seattle Computer Products) and branding it as MS-DOS sell for? Perhaps you can find them in the penny discount bin in some shady computer store, if they didn't throw it out into their trash bin years ago.
via christies

Related Posts