FAIL: Samsung Galaxy Tab Flash Pop-Up Ad Annoys CNN Users
"Read CNN like never before" How? With annoying full page pop-up ads for Samsung Galaxy Tab.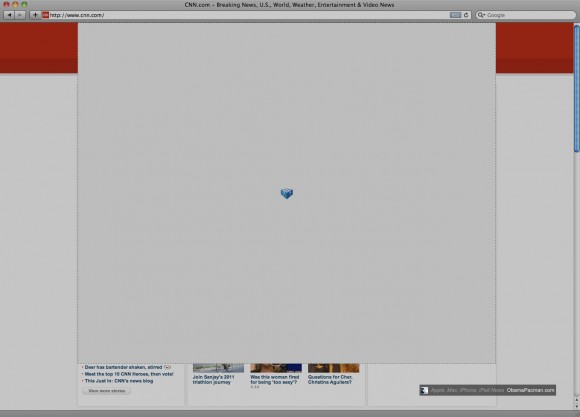 While iPad gets attention for doing things well, Android tablet maker thinks annoying users would be the way to get some attention, as seen on November 10, 2010 with Safari Flash blocker above.
Normally, large ads are triggered by a mouse over. However, Samsung is so desperate for some publicity, it prefers to annoy users with their Galaxy Tab ads that pops-up even with Flash blocker turned on.
Perhaps that's truth in advertising for the Android tablet "experience."
The annoying ad campaign for the Samsung "Pocketable Train Wreck" was short lived, pulled by CNN after 1 day.

Related Posts