Download: iOS 4.2 Firmware Update for iPad, iPhone, iPod touch
Apple just released iOS 4.2 (4.2.1 GM) firmware for iPad, iPhone, & iPod touch today. Download the latest version of the world's most advanced mobile operating system now.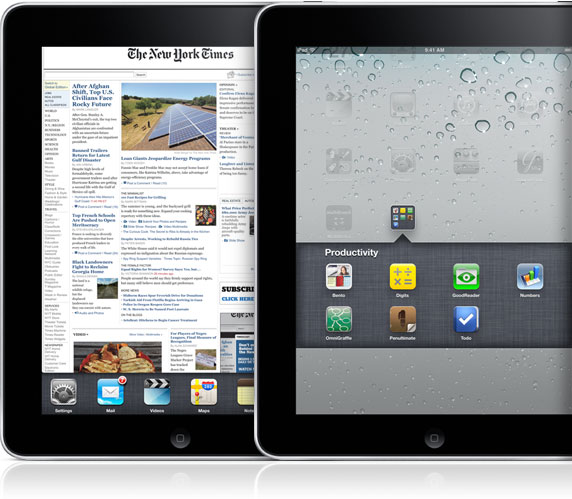 Backup!
Yes, the release to unify all modern iOS devices on par with features, iOS 4.2 official is released by Apple today. But before you upgrade to the latest firmware, you should do a few things first.
iOS 4.2 Firmware Download

You can download iOS 4.2 (same as 4.2.1 GM release candidate) from them within iTunes or grab the latest firmware directly from these links:
2010: 4.2.1 iPad Wifi & iPad Wifi + 3G
2010: 4.2.1 iPhone 4
2009: 4.2.1 iPhone 3GS
2008: 4.2.1 iPhone 3G
2010: 4.2.1 iPod touch (4G)
2009: 4.2.1 iPod touch (3G)
2008: 4.2.1 iPod touch (2G)
2010: 4.2 AppleTV (2G)
There are over 100 new features in iOS 4.2, including: AirPlay, AirPrint, Find My iPhone, iPad or iPod touch, Multitasking on iPad, Folders on iPad, Game Center, Messaging with text tones (17 new texting tones), Enhanced enterprise support, and more.
Due to increase of under the hood capabilities over the years, not all features available on older devices.
4.2 / 4.2.1 Jailbreak: iPad, iPod touch, iPhone
What about Jailbreak and iPhone unlock?
iPhone that uses Ultrasn0w software carrier unlock should NOT update until Pwnage tool or other tools are updated.
Currently 4.2.1 jailbreak is only tethered. That means to reboot or if your battery ran out, you need a computer to get it to work again.

Related Posts