Docomo Advertises Android = Darth Vader
Japanese carrier DoCoMo attempts to lure iPhone users to the dark side with Android Darth Vader TV ad.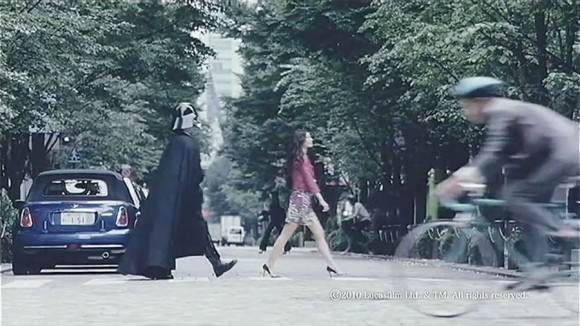 Android = Dark Side, Darth Vader Advertising Fail
Advertising FAIL. DoCoMo picks the wrong Star Wars character to symbolize their Android phone. In this odd Lucasfilm approved ad, DoCoMo shows Darth Vader, Star Wars' Sith Dark Lord, silently stalking Samsung Galaxy S users:
Is Samsung / DoCoMo they saying Android users are nuts? Or those who use Android will go nuts by imagining personification of evil following them around like a stalker? =p
Android: Apple Envy
The "original" fail aspects of the Android dark side ad aside, the product shows their Apple envy.
The commercial clearly shows this fake iPhone wannabe is basically a superficial copy of the Apple iPhone: copying white iPod headphones, 2007 iPhone chrome bezel, Cover Flow feature (without music album covers), and even phone icons. Maker of that the device must be at the forefront of innovation (um, no).
2007 iPhone vs. 2010 Android Samsung Galaxy S Comparison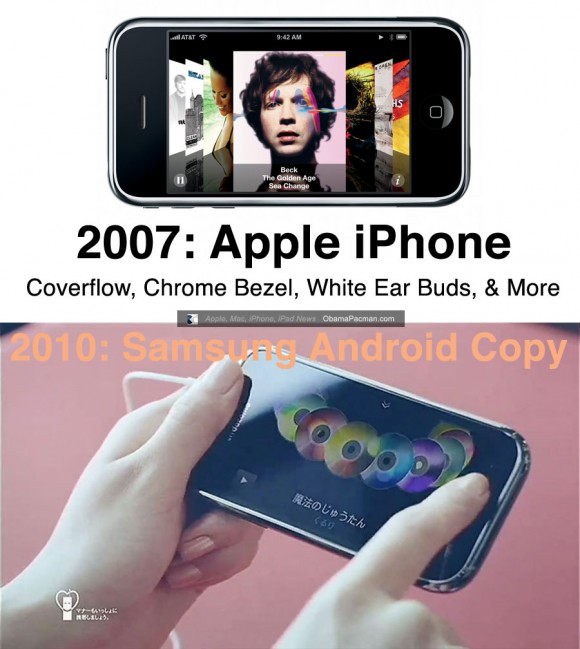 Obviously Samsung's Dilbert committee is not working hard enough. Android? It's a trap!
via macnn

Related Posts