Buying Apps: Comic Interpretation
The Oatmeal covers some people's irrational fear to spend a few dollars for those wonderful an inexpensive iOS apps.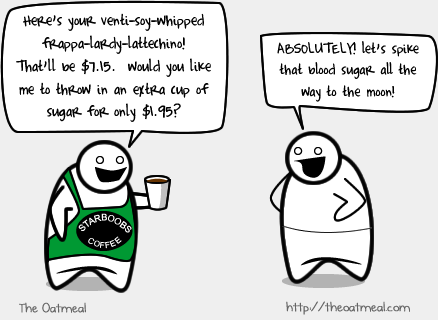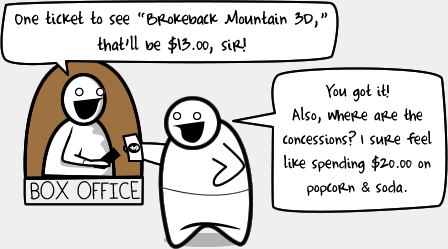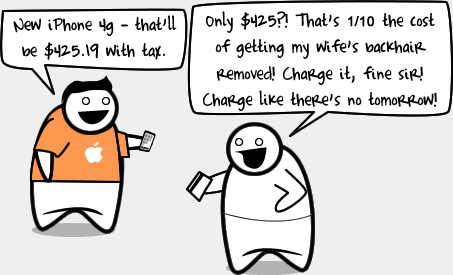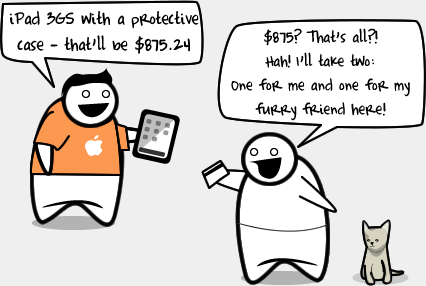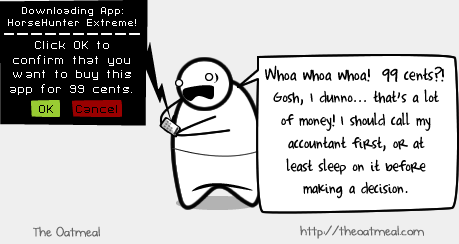 Starbucks coffee? Check
New iPhone 4? Check
iPad 3GS with case? Check
Better think hard about buying App Store iPhone, iPod touch apps, and iPad apps for $0.99! The Oatmeal, creation of Matthew Inman, got it spot on. Some of his work is available as poster at his store too (on sale for Black Friday).
Side note, Matthew Inman describes how he gets 5 million unique visitors each month to read his humorous comics:
via theoatmeal

Related Posts