First Android Tablet: Samsung Galaxy Tab "A Pocketable Train Wreck"
First US "designed" Android version of fake iPad gets no respect. Samsung Galaxy Tab an iPad killer? Denied.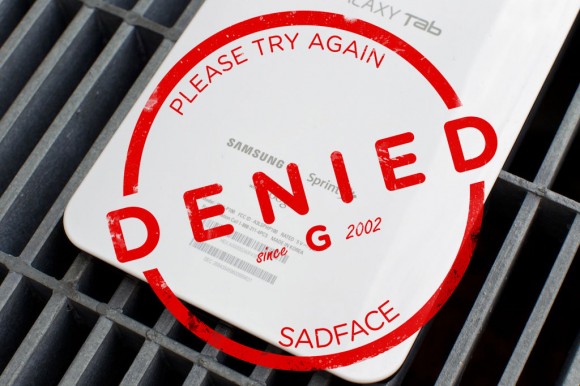 Matt Buchanan has a "glowing" review of the Android Galaxy Tab tablet. Verdict? The first official Android tablet is worst of both worlds:
"This thing is just a mess. It's like a tablet drunkenly hooked up with a phone, and then took the fetus swimming in a Superfund cleanup site. The browser is miserable, at least when Flash is enabled. It goes catatonic, scrolling is laggy, and it can get laughably bad."
Does it comes close to iPad? The Galaxy Tab is the first post-iPad tablet that tries to break a lot of ground. And is significant as "one of the first to seriously test how well a seven-inch tablet really works. There's a lot riding on this thing."
Samsung Tablet, the "Pocketable Train Wreck" costs the same as iPad, but with half the screen size, and shorter battery life than iPad. The 7″ nominal Galaxy tab tablet is basically a "massive, nerdy phone" that merges the "worst of a tablet and the worst of a phone." FAIL.
via gizmodo

Related Posts