TweetIt: iPad vs. iPhone Michael Jackson "Beat It" Spoof
Who will win in the battle of iPhone vs. iPad hipsters? Pantlessknights answers that question in this great spoof music video.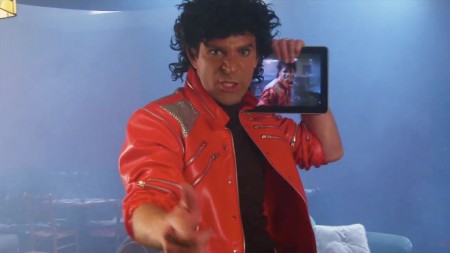 Tweet It, Michael Jackson Beat It Spoof
"Black turtleneck + red leather = iBad!!!" Michael Jackson impersonator.
Can Justin Bieber gets defeated on twitter? He might if you tweetit, Apple Style with Steve Jobs black turtleneck, using an iPhone or an iPad.
Original Michael Jackson Beat It Music Video
The original king of pop MJ Beat It music video:
Just tweet #tweetit
By Pantless Knights

Related Posts