The Social Network Spoof: iPhone Jailbreaker Geohot Trailer
The Social Network movie spoof, with iPhone hacker Geohot, Steve Jobs, limera1n, and more!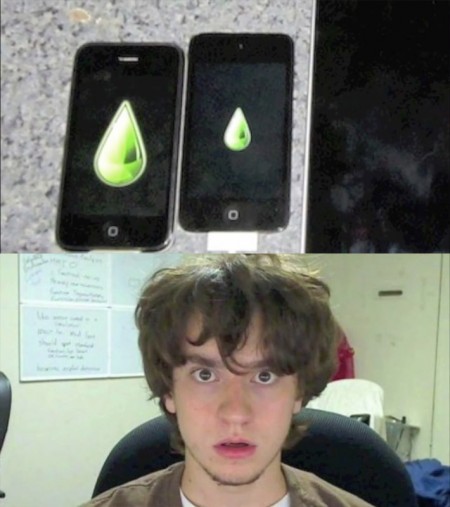 Facebook Movie Spoof: iPhone Jailbreak George Hotz Edition
Finally, an "official" movie trailer of the hacker, cracker, and drama king George Hotz / Geohot.
Geohot is known for world's first iPhone hardware unlock, blackra1n jailbreak, blacksn0w SIM unlock, and limera1n iOS 4.1 jailbreak. Earlier this year he announced his retirement from iPhone jailbreak scene, only to return just past weekend to post his new lime rain jailbreak ahead of Greenpois0n release.
via @MuscleNerd

Related Posts