Steve Wozniak Has iPod Nano Watch
Apple co-founder Steve Woz seen with his iPod nano watch / iWatch.
Steve Woz iWatch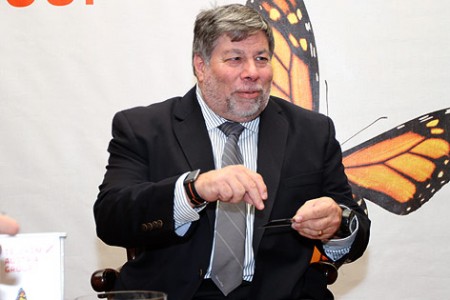 Steve Wozniak wears thin iPod nano iWatch on his right wrist, a contrast from the chunky device (another watch?) on his left wrist. I wonder if Woz uses his iPhone as a third watch? OMG double timepiece, almost like a triple timepiece!
Now, the question is, is it magical?
via 9to5mac
PS. Not sure why the original photo is named Steve Wozniak "interview body karte war." Anyone know?

Related Posts