Square Smooth Credit Card Swipe, the iPhone Ad
New video from Square, the mobile credit card processing for iPhone, iPad, and iPod touch.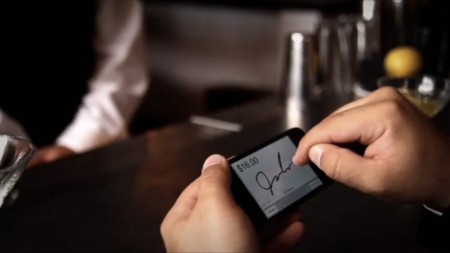 Square Smooth Swipe, the iPhone Ad
The video involves Jackson Walker, iPhone, and a bar, suppose to demonstrate how smooth you can accept / make card payments with Square:
Square offers the service for small businesses to accept credit payments through your iPhone, iPad, or iPod touch.
With a confirmed account, they provide a free card reader and virtual terminal to process CC transactions. The rates are competitive for a small business. Used by both small business and multi-million dollar enterprises. Their App is free: [itunes link].

Related Posts