Sci-Fi Experiment Gone Wrong: iPhone is Delicious
We know that iPad is delicious, but what about the iPhone?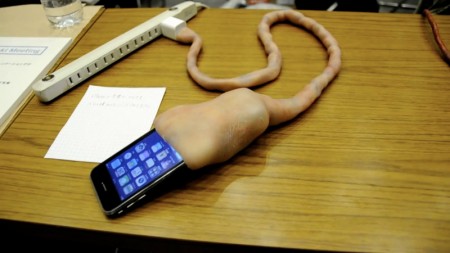 Video: iPhone is Delicious
Here's a Japanese DIY animatronics iPhone charging cable accessory that looks like it's from a sci-fi experiment gone wrong:
Om Nom Nom Nom. iPhone is delicious! Even sci-fi space aliens wants it (looks sort of like a cousin of the Headcrab from Half Life 2). Perfect for Halloween! It's missing goggly eyes though.
Created by iimio for Make: Ogaki Meeting 01.
via youtube

Related Posts