Rooster Teeth Disses Apple in Time Machine Footage
Investing in Apple is about as bad as buying a Mac! Time machine video footage of Rooster Teeth crew exposed the errors in their formerly PC-centric analysis.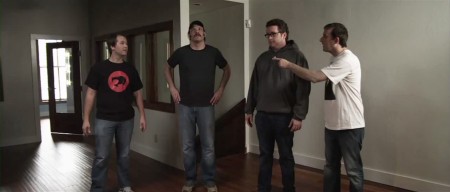 Ah, a new office, so much potential…
Video: Time Machine Footage, Rooster Teeth Future Prediction
Known for their fun machinima such as Halo Redvsblue, former Apple haters demonstrates how most people, including themselves, can't quite predict the future:
This Rooster Teeth comedy short states: "You want to invest in Apple? That's almost as bad as buying an Apple computer itself." Sounds like these fricken n00bs deserve some teabagging, because Apple is now the largest technology company by market value.
Btw, this is them now, maybe they learned their lesson?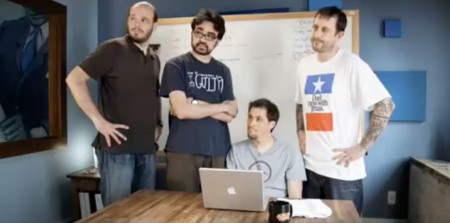 Rooster Teeth Forbidden Closet
Did they really invented a time machine or did they clear off the whole office for this skit? How the fudge did they remove all the furniture? Maybe they moved them into their forbidden closet?
via Rooster Teeth

Related Posts