Real greenpois0n iOS 4.1 Shatter Jailbreak Download Details
Greenpois0n, the iOS 4.1 jailbreak for iPhone 4, iPod touch 4G, and iPad is expected in a few days! Download ETA 10/10/10 10:10am GMT.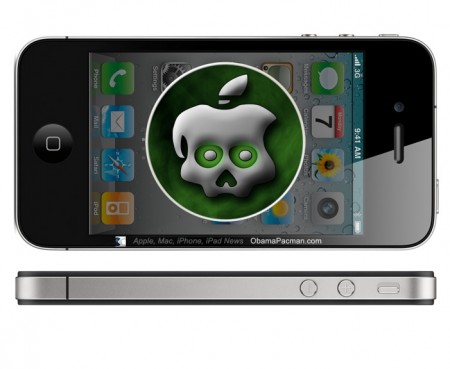 Green Poison Jailbreak Download ETA: 10/10/10 10:10am GMT
Jailbreak allows third party apps on iOS devices.
Recently, they had demoed SHAttered iPod touch 4G and Apple TV 2G. Now, the Greenpois0n iPhone 4 jailbreak is coming on October 10, 2010! Made possible with SHAtter software exploit by Chronic-Dev Team.
greenpois0n iOS 4.1 Jailbreak Details
Details of the new iOS 4.1 jailbreak:
The new Greenpois0n iOS 4.1 jailbreak will allow hacktivation, which will activate your iPhone 4. (The recent jailbreamke jailbreak requires an activated / working iPhone to perform its magic).
Greenpoison is only for A4 family devices. That includes iPad, iPhone 4, iPod touch 4g, and possibly the new Apple TV. (iPhone 3GS with out of box firmware 4.1 might be out of luck for now.)
For those with iPhone 4, you can keep your iPhone unlock when greenpois0n is released. Just don't update to the official Apple iOS 4.1 firmware at this time (keeping 1.59 baseband). Described @Notcom of the Firmware Umbrella.
And one last thing, Green Poison 4.1 Jailbreak will be untethered! @MuscleNerd described: "SHAtter itself is tethered. comex came up with a way to untether it on 4.1/3.2.2″
Looks promising. Just come back on 10/10/10 10:10am GMT and we'll get you the Greenpois0n download link! In the mean time, check out our other iPhone / iOS jailbreak guides.
Update: Green Poison Jailbreak Download is Delayed.

Related Posts