Rally to Restore Sanity And/Or Fear iPhone App!
Official iPhone app for this Saturday's Jon Stewart Rally to Restore Sanity AND Stephen Colbert March to Keep Fear Live.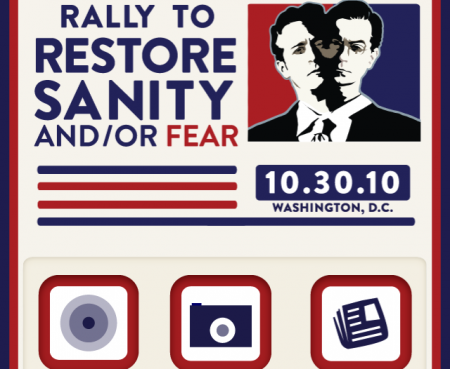 iPhone App: I have a Scream vs. Sanity Rally
I have scream? There's an app for that [itunes link]. The iPhone App has everything about the Rally. Map, News, FAQ, Welcome video (available Saturday), photo stream, and social reporting with its built in camera / photo submission.
Back vs. Progress, Fear vs. Sanity
As satire of the teabag movement and the Glen Beck's feebly tiny rally in D.C., comedians Jon Stewart and Stephen Colbert is hosting their own rally / march.
Happening this Saturday, October 30, 2010 from noon to 3PM, at National Mall near United States Capitol in Washington DC, John Stewart aims to restore sanity to the U.S. (from the TeaBags who wants to take it "back" to the stone ages).
Colbert wants to spread fear though, inviting some big cats to the rally: "Despite what you may have heard, the Rally will have port-a-potties. Though 1 in every 10 is just a toilet over a tiger pit."
Either way, the comedians is making a point, and people agree.
"The TeaBags want to take America BACK. I'd like to see people make signs that say: TAKE AMERICA FORWARD!!" Barry Gumbert wrote on the Facebook page for the Rally to Restore Sanity.
President Barack Obama even went on the Daily Show with Jon Stewart, on Wednesday October 27, partly to discuss the Rally.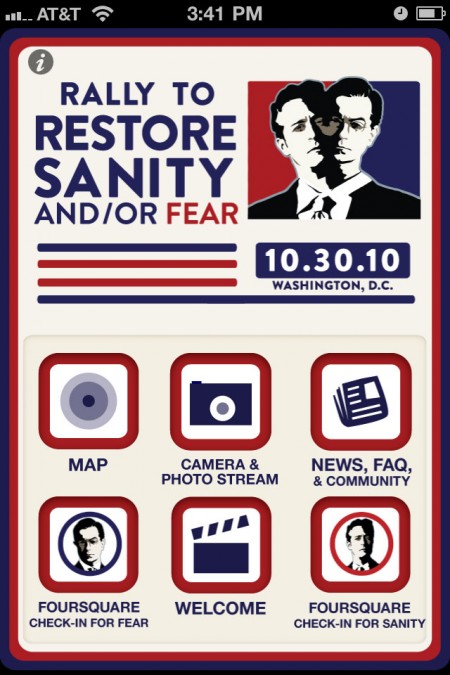 If you have a dream for sanity, or would like a Halloween scream, then head to this Saturday's rally! Perhaps it's time to take America Forward!
P.S. As a reminder to vote on November 2, "Democrats, don't forget to tweet your vote this year! It's easier than going to the polls – and as far as you know it still counts." @StephenAtHome in an attempt to trick Democrats from not voting.

Related Posts