Oprah Reveals Favorite iPad Apps
No hanging out with Bono at Apple Store this time. This week, one of the most powerful women in broadcast media reveals that she's an iPad fan.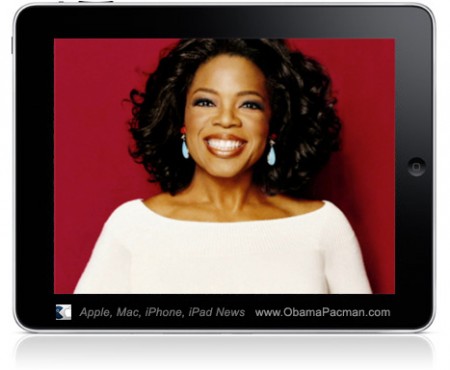 Oprah is such a huge fan of Apple iPad that she gave one to each of her magazine staffers.
She is delighted to use the iPad to read and stay in touch with breaking news. She also creates with Brushes [itunes link] and Sketchbook [itunes link] app.
Oprah describes that the iPad even changed her workout, with the Scrabble [itunes link] app: "It keeps my mind off the treadmill … I can play Scrabble and listen to Bruce Springsteen all at once." Wait, did Oprah just said she multitasks with the iPad on the treadmill?
Since the Oprah's Book Club is such a success, do you think there will be Oprah's App Club?
Update:
Nothing like waking up in the morning to a story with an epic typo headline! Go Opera Winfrey! (Remember, don't drink and write!)
Title since fixed, but here's one for the funnies: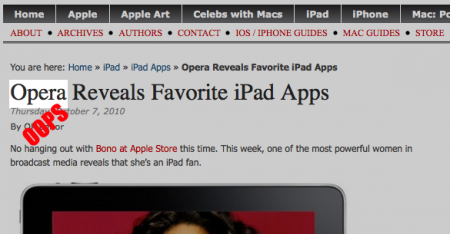 Related Posts