Second iPhone Subway Band: Atomic Tom Live Performance
After their instruments were said to be stolen, the folks from Atomic Tom had a live "impromptu" subway performance.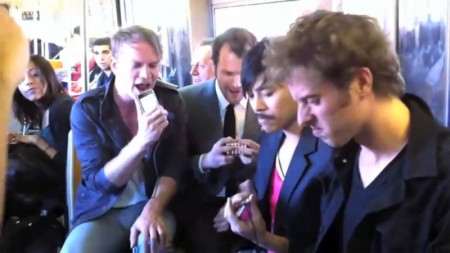 iPhone Subway Performance
We covered the first iPhone subway band: Hong Kong's Rednoon. Now, there is a new subway iPhone performance. One drummer, double guitar, and vocalist from Atomic Tom uses nothing but iPhone instruments to perform the song "Take Me Out" on the New York City subway. All footage is performed 100% live and executed in one take:
iPhone viral music video or not?
Take me home… Did someone stole their car too? At least they got their Mac and their iPhone.
via 9to5mac

Related Posts