iPhone Photography, Apple Store Exhibit, Submission Deadline Tonight
Deadline midnight tonight, October 6! Submit your best iPhone photos to be considered for exhibit at Apple Store.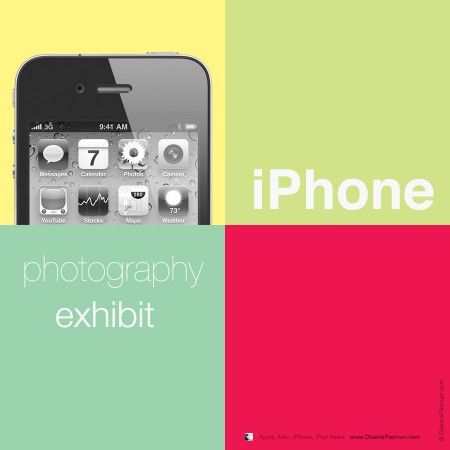 Art of the iPhone: Call for Submission
Hosted by Pixels at an Exhibition, taking place at Apple Stores. Recent San Francisco Apple Store iPhone photography exhibit is a success. Currently there are upcoming shows in Chicago (Oct 21), New York City Soho Store (Oct 29), and Santa Monica California (Nov 11).
Ok folks, you got a few hours to submit your 10 best iPhone photos to be considered for the iPhone photography exhibit. Deadline midnight October 6, 2010. Not sure what time zone they are, so you got maybe 2 to 5 hours from the publication of this article.
If chosen, you are required to cover the cost printing, hanging, and shipping costs for your print(s). The cost is about $30.00 for a 13″x19″ giclée print on Epson Ultra Premium Presentation Matte paper.
Submission is free, DETAILS at: pixelsatanexhibition.
Just submitted a few pieces. Note to self: gotta try printing 13×19 photos from my iPhone 4.
via cultofmac

Related Posts