iPhone HTML5 Game Biolab Disaster at 60FPS
HTML5 game Biolab Disaster runs on iPhone 3GS with 60 frames per second.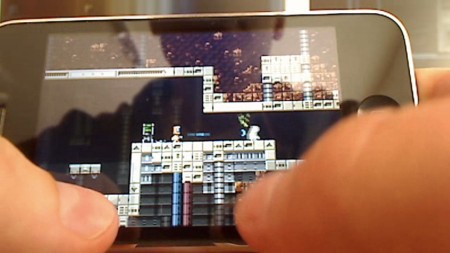 Video, HTML5 Platform Shooting Game: Biolab Disaster
This HTML5 platform game runs in iPhone with javascript, no Flash. It's not running in the iPhone mobile Safari browser, but instead accesses the system API directly (no no for App Store).
Looks like fun, but in terms of currently Biolab Disaster is only a game engine proof of concept, just like the FPS HTML5 Quake.
You can play the game on your desktop computer though, it works perfect on Safari 5, with sound.

Related Posts