I Mac Therefore I Am
iMac self portrait inspired by the famous "drawing hands" illusion of M. C. Escher?
I Mac iMac, Therefore I Am

The optical illusion, by Dave McNally Photography, uses iMac running Mac OS X and Photoshop instead of pencil.
iMac Beer Trap: Tron Legacy Homage
Here's a new version of Dave McNally's self portrait. Beer out of reach… Needs escape key. Did Steve Jobs banished iPhone 4 engineer Gary Powell to iMac cyberspace, Tron style?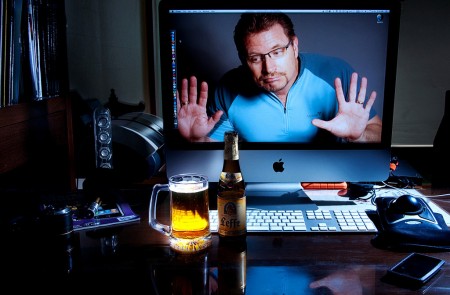 By Dave McNally Photography and beer image
via weloveapple that points to flickr d200shooter but not the exact image. ObamaPacman.com found the original article link for you though. =)

Related Posts