Mac Download: Greenpois0n + Limera1n iPhone 4.1 Jailbreak
After some buggy beta software was released to Windows last week, stable iOS 4.1 jailbreak for iPhone 4, 3GS and iPod touch 4 download is now released for Mac OS X.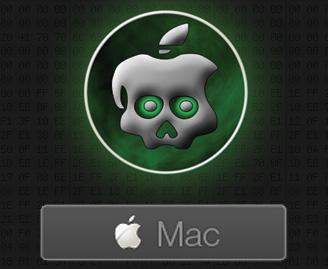 Pod2g promised earlier that the OSX build of greenpois0n is done. As promised, the newest iOS jailbreak is now available for download.
Use the latest iTunes (v10.0.1) to successful jailbreak. Download:
- Greenpois0n
- Limera1n
Tethered or untethered jailbreak? MuscleNerd announced that the jailbreakers have figured out a weay to extend Pwnage Tool + limera1n + @comex hacks to untethered jailbreaks for all future A4 firmwares. (Tethered jailbreak requires a computer to re-jailbreak whenever you reboot your device).
Important: Carrier Unlocked iPhone 4
iPhone 4 users, to save your iPhone carrier unlock, run TinyUmbrella.
Before restoring firmware to iOS 4.1, iPhone 4 users can run TinyUmbrella TTS server to save your iOS 4, 4.01, 4.02 baseband (modem firmware) 01.59.00. @Notcom describes: web sharing uses port 80, so when trying to run tinyumbrella TSS server, turn off web sharing on Mac. You might need your iPhone SHSH.
iPhone 3G or 3GS baseband cannot be saved with TinyUmbrella, so wait for PwnageTool. @Wizdaz describes that Geohot's limera1n bootram exploit has been ported to PwnageTool, so we can expect new PWnageTool to be released in weeks. The new PwnageTool is expected to jailbreak AppleTV.

Related Posts