GreenPois0n iOS 4.1 Jailbreak Download
On the heel of limera1n, download green poison 4.1 jailbreak now for: iPhone 3GS, iPod Touch 3G, iPad, iPhone 4, iPod Touch 4G firmware 4.0 to 4.1.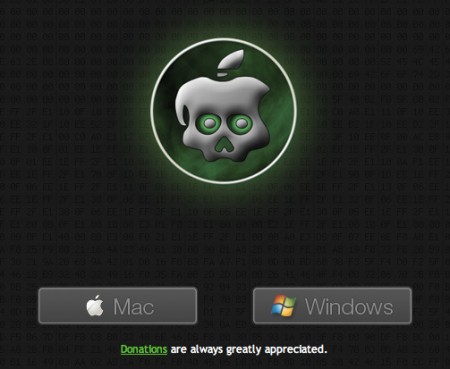 IMPORTANT! Stay away if you need an iPhone unlock at this time. (Do not use GreenPois0n if you have an unlocked iPhone, or has firmware 4.0, 4.0.1, or 4.0.2, if you want an unlock.)
Greenpois0n Jailbreak Safe
Green Poison Firmware 4.1 Jailbreak is safe for:
Out of box iPhone 4 with 4.1
iPhone 4 or 3GS updated with 4.1 firmware
Supported iPod touch
Supported iPad (iPad are all unlocked)
greenpois0n Download
Who is ready for some green pois0n?
After 2 day delay caused by the release of lime rain jailbreak tool from geohot, green poison download is now available. Windows only for now. (Mac can run Windows through bootcamp). Note given it's the first day of release, if you want stability, you might want to wait a few days to download updated version.
Download GreenPois0n Jailbreak from Chronic Dev HERE.
There is a Mac download button but that does not work right now. Green pois0n uses comex's limerain jailbreak. SHAtter jailbreak vector is likely to be saved for iOS 4.2 jailbreak.
Green poison jailbreak iPhone 4 Unlock
Comex describes that carrier unlock for out of box (OTB) iPhone 4 and those upgraded to 4.1 firmware is expected after 4.2 is released. Again, if your iPhone is software unlocked (with ultrasn0w, etc.) then do not use Greenpois0n or limera1n at this time.
PS. Beware of fake greenpois0n web site charging (or phishing for your login credentials) for the free greenpois0n jailbreak software download.
Check our iPhone / iOS guides section or subscribe for the latest news!

Related Posts