Greenpois0n 4.1 Jailbreak Download Delayed due to Geohot Limera1n
Greeenpois0n iPhone iOS 4.1 Jailbreak with SHAtter is delayed due to Geohot's newly released Limera1n.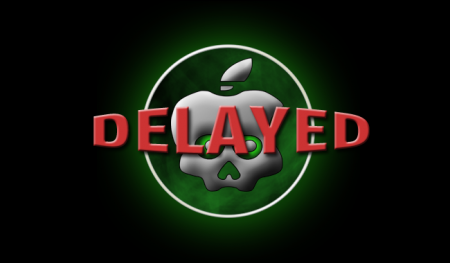 Green Poison 4.1 Jailbreak Download Status
Due to the newly released Limera1n download, Greenpois0n jailbreak with SHAtter, originally expected at 10/10/10 10:10 am GMT today, is being reworked to save SHAtter for another day:
"We are making the responsible decision as suggested by @MuscleNerd and @comex to delay greenpois0n while we implement the limera1n exploit." Described @chronicdevteam.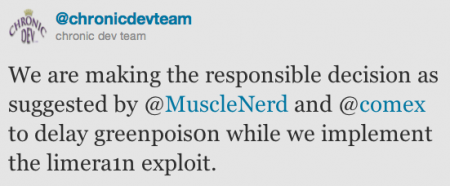 Green Poison 4.1 Jailbreak Download with Lime Rain
The unofficial iPhone Dev Team described that: "Releasing SHAtter now would be a complete waste of a perfectly good bootrom hole in light of limera1n." However, "Limera1n wasn't tested very thoroughly and does have some issues. Geohot typically works these out in subsequent (and rapid) releases (there are already 3 beta versions of it as of Saturday night!)."
So, greenpois0n is delayed while Limera1n issues are being worked out.
OP expect an improved SHAtter to be released relatively quickly after Apple officially releases iOS 4.2 firmware update for iPad, iPhone, and iPod touch.
Again, as we mentioned yesterday: At this time, DO NOT USE LIMERA1N download IF YOU USE THE ULTRASN0W CARRIER UNLOCK.

Related Posts