Download Plant vs. Zombies, on Sale For iPhone iPad
Get ready to soil your plants! The popular Plant vs. Zombies game is on sale for $1 on iPhone and 50% off on iPad!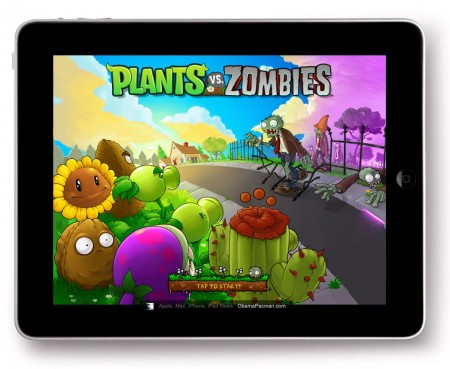 If you like to fight zombies and perhaps scream "don't eat me bro," then this addictive game is for you.
The fun multi-touch real time game is temporarily on sale from iPhone [itunes link] $0.99, down from $2.99, and for iPad [itunes link] $4.99, down from $9.99.
Plant vs. Zombies Music Video
Can solar power save you from zombies? Yes it can, in Plant vs. Zombies.
There's a zombie on your lawn…
The sale is only for a few more days so get your zombie fighting fix now!

Related Posts