DIY iPhone 4 Halloween Costume
John Savio / Guyphones is back again with the giant dancing iPhone 4 Halloween costume!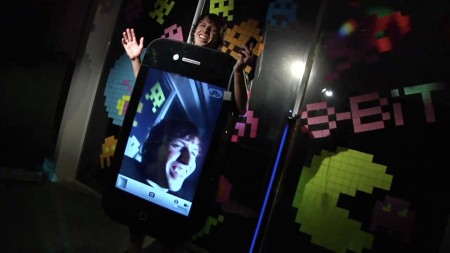 Video: Hip DIY iPhone 4 Halloween Costume
The new DIY iPhone 4 costume is created at 10x scale, with LED camera light, jailbroken iPhone 4, and VGA out. The costume weight 75 pounds and used a mini 12v car battery for power. The iPhone 4 costume took a total of 3 days / 40 hours to complete.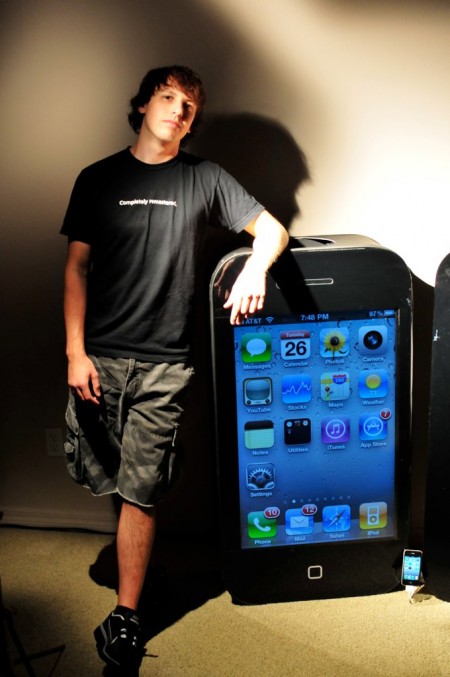 It is thinner than his last year's iPhone / iPod Halloween costume.
YouTube and flickr via gizmodo

Related Posts