Chinese Company Pirates Steve Jobs + Apple Keynote
Chinese company pirates Steve Jobs appearance and keynote.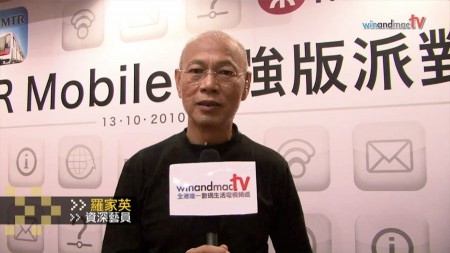 Video: Chinese Company Pirates Steve Jobs
Companies from Microsoft to Chinese knockoff makers all tries to copy Apple's innovative products. This week, Hong Kong's MTR (metro rail / subway company) copies Apple's famous CEO to promote their iPhone and iPad app:
The Chinese fake Steve Jobs clone wore black turtleneck and jeans in their media event that looks suspiciously like an Apple Keynote. It has the stage set up, the water bottles, Apple Keynote presentation software, and even the famous "One More Thing" surprise. Is it close to the iPhone 4 and iPad keynote or what?
At least HTR has good taste. They know not to copy the consistently failure presentations of the Microsoft CEO Steve Ballmer:
Let's hope that their iPhone and iPad app is not a knockoff.
via gizmodo

Related Posts