Apple Special Event: Mac OS X 10.7?
This week, Apple issued invitations for "Back to the Mac" special event on October 20, 10AM.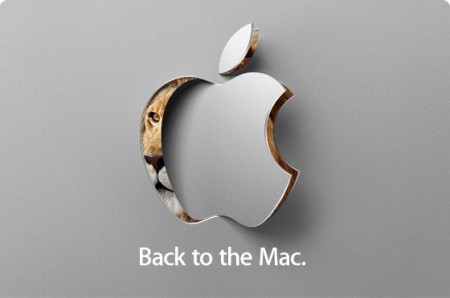 There is a tiger tucked away behind the aluminum Apple logo.
So what does it mean? Preview of Mac OS X 10.7 Snow Cougar (aka Windows 8 blueprint)? Is Steve Jobs going to unleash the tiger on Microsoft? Some expect Apple laptop / notebook refresh. Maybe there will be new and shiny MacBook Pro in the future?
The phrase is very similar to "Back to My Mac," which is a service of Apple MobileMe. Back to My Mac is similar to LogMeIn, where you can access your remote computer over internet. But it's unlikely Apple is releasing the same service again.
Could it the MobileMe cloud Mac user syncing?
Check back October 20th 10AM PT for coverage of this special Apple event.
via engadget

Related Posts