Android Fragmentation Overload Chart
Steve Jobs says it in the Apple Conference Call, now Tweetdeck confirms the Android fragmentation overload problem.
Chart: Android Fragmentation Overload Problem
If you are a developer, are you going to buy all those devices to test out all the hardware and software differences? How do you troubleshoot software device compatibility?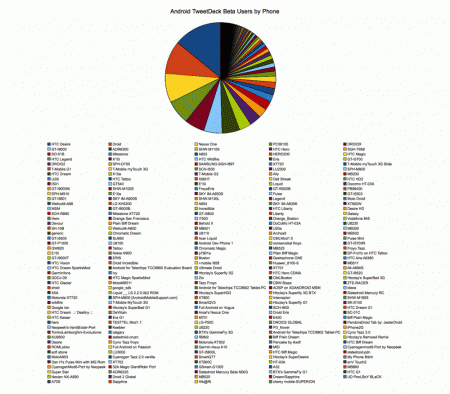 This is the chart of Android device fragmentation, without considering software / firmware variations, handset maker modifications, and carrier modifications. Android has other problems as well: New Android phones are still often sold with obsolete software, with no way to update the "open" phones. Carriers are making their own app stores that are proprietary. Android device makers are open to force proprietary user interface upon their Fandroid users.
Result? There are few, if any Android device that provide the "experience" Google advertises.
Briefly, Google tried to copy Apple's integrated model with the the now abandoned Nexus One, but dropped the money losing project after numerous problems and slow sales of the Google hardware.

Related Posts