Watch Live Video Stream Broadcast: Apple iPod Special Media Event
Years after live video streams are absent from Apple Keynotes and special media events, Apple will broadcast today's iPod themed media event live online to Mac and iOS devices!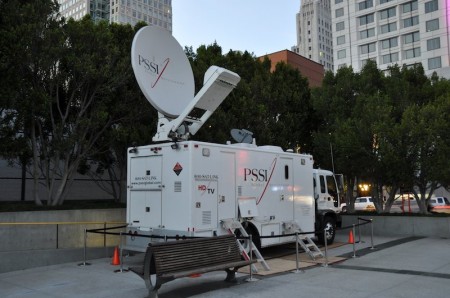 Live Video of Apple September 1 Media Event
Apple announced the availability of live video stream of the iPod touch, iPod nano, and possibly the iWatch media event today:
"Apple will broadcast its September 1 event online using Apple's industry-leading HTTP Live Streaming, which is based on open standards. Viewing requires either a Mac running Safari on Mac OS X version 10.6 Snow Leopard, an iPhone or iPod touch running iOS 3.0 or higher, or an iPad. The live broadcast will begin at 10:00 a.m. PDT on September 1, 2010 at www.apple.com."
Steve Jobs is expected to announce the newest iPod touch, iPod nano, update on white iPhone 4 status, and possibly new iTunes / cloud services.
Test Apple Live Video Stream Compatibility
HTTP live streaming is a new technology introduced with Snow Leopard QuickTime X and iOS 3.0. The live video stream is sent over standard HTTP protocols, however, so far Apple is one of a few companies that has implemented it.
Try out the Test Stream from Apple to see if you can view it.
VLC Workaround
HTTP live streaming suppose to work on VLC, but in a stop and go fashion.
"The stream is simply provided in an MPEG2 playlist (m3u file) that is added to as the stream continues." Macrumors described. To view it in VLC, you'll have to repeatedly reload the .m3u8 playlist manually to get the next few segments.
When is Apple September 1 Media Event?
10AM PDT, 1PM EST. Go to Apple.com at that time to watch the live video broadcast of today's SteveNote.
What are the chances that Lady Gaga is going to perform?

Related Posts