Steve Jobs: Secret Ninja?
Steve Jobs walks into an airport… with Ninja throwing stars… Is it a joke?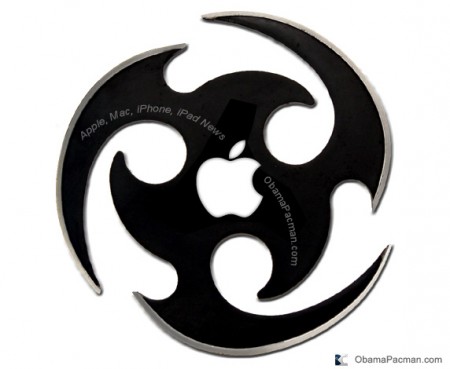 Turned out that Steve Jobs is not magical, because he's a secret ninja!
Steve Jobs with Ninja Throwing Stars
Steve Jobs recent went to Kyoto Japan for a family vacation. On the way back to US, security at Kansai International Airport near Osaka discovered that the Apple CEO is carrying Ninja throwing stars in his carry-on luggage.
"Jobs said it wouldn't make sense for a person to try to hijack his own plane… He then told officials he would never visit Japan again." SPA! magazine reported.
The airport did not have a separate boarding arrangements for private planes, so Steve Jobs had to go through security like everyone. Airport spokesman Takeshi Uno describes a passenger with a private jet was stopped for carrying shuriken / ninja throwing stars this summer. The passenger is said to thrown away the blades, but the airport spokesman did not confirm whether it was Steve Jobs or not.
No word on whether Steve Jobs carried a Katana in his check-in luggage or that if it's a Hattori Hanzō sword made with liquid metal.
Steve Jobs Black Turtleneck Explained!
Steve Jobs being a secret ninja definitely explains how the 2010 iPod nano 6G was split, and also the Steve black turtleneck.
That also explains why Fruit Ninja is such a popular game at the Apple App Store! Do you think Steve Jobs practices with the iPhone and iPod touch version [itunes link] or iPad HD version [itunes link]?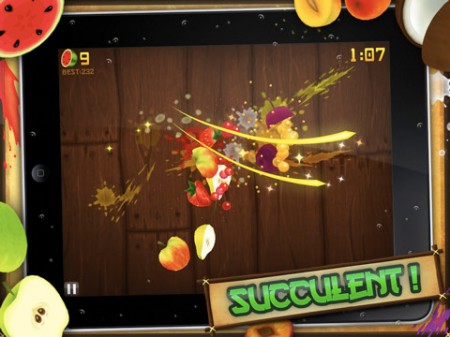 Update, Apple Response: "Pure Fiction"
It turned out that Bloomberg quoted a tabloid. The whole thing looks like a photoshop anyway. =p
Allthingsd published a statement from Apple: "Steve did visit Japan this summer for a vacation in Kyoto, but the incidents described at the airport are pure fiction. Steve had a great time and hopes to visit Japan again soon."

Related Posts