Review: HP Slate iPad Knockoff Runs "Fast"
Video review of the "fast" HP Slate Microsoft Windows 7 tablet. Hint: it's actually slow, on the sluggish side. Not an iPad competitor.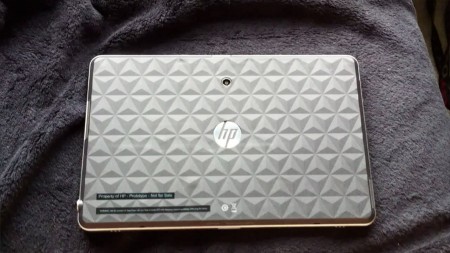 Video Review: HP Slate with Windows 7 is "Fast"
The HP iPad knockoff tablet seems slightly better than the AirPhone iPhone 4 knockoff, but still not close to the real iPad:
The blind reviewer (shill?) calls the HP Slate "responsive" and "fast." For real? Is he smoking smack? The thing doesn't even scroll smoothly. As he shows, it's more like a struggle to use the slow HP Slate.
The chunky HP Slate is basically something similar to a thickness of a laptop or netbook without a keyboard. Not in the same class as the thin Apple iPad.
Dedicated Ctrl-Alt-Delete Key!
As mentioned at the 0:57 mark, the HP Slate Windows 7 tablet comes with a dedicated Ctrl-Alt-Delete key! Maybe HP anticipates frequent crashes / BSOD with this Windows tablet?
HP Windows Slate = Sluggish Slow?
Judging from the video, perhaps the "S" in HP Slate stands for Seriously Slacking Shoddy Substandard Sluggish Slow Snail Streak?
(Yes, we suck at pulling a V for Vendetta).
Congrats to the slow effort of the HP Slate / Microsoft Dilbert Committee at making a usable iPad knockoff. Go ahead, Make Windows 7 up yours. As expected, their iPad knockoff will be released around when Apple releases the second generation iPad.
PS. Do you think the need to run antivirus would make the HP Slate even slower?

Related Posts