New iPod touch 4G with Retina Display + HD Cam + FaceTime
Apple CEO Steve Jobs introduces the new fourth-generation iPod touch with HD video camera, Retina display, and more!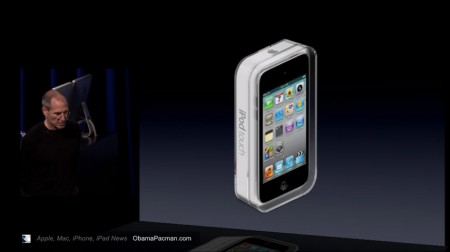 The currently top-selling iPod is the iPod touch. It is useful in many ways. The Apple iPod touch is #1 portable game player: it outsells nintendo + sony portable game players combined. iPod touch is also used by businesses as POS, point of sales unit.
The iPod touch is also like the iPhone without the phone, or the iPhone without the contract. But Apple just made it even better.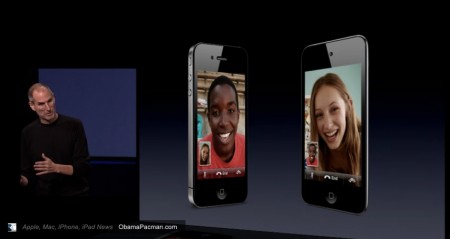 With Retina Display, new HD camera, front facing FaceTime camera, A4 processor, gyroscope, the new iPod touch 4G is even thinner, and has 40 hours music playback.
The price for the new iPod touch 4G: 8GB is $229, 32GB is $299, and 64GB is $399.

Related Posts