New iPad Ad Parody! [NSFW]
Parody of Apple iPad delicious / musical ads: iPad is fun and playful! Oh, behave!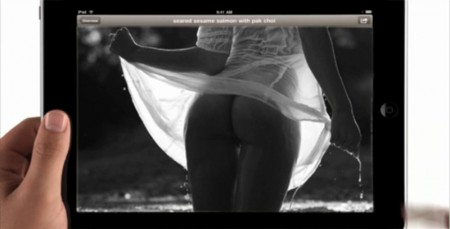 The South Park iPad Parody is quite tame compared to this.
Video: Zboub, Apple iPad is Fun Ad Parody [NSFW]
The new "iPad is delicious" parody, as R rated, not safe for work TV Ad:
Looks like an iPad ad from a parallel universe. iZboub is: delicious, current, learning, playful, literary, artful, friendly, productive, scientific, and magical.
Wow, I didn't even know iPad can do all those things. What do you think iZ Steve Jobs' reaction?
Submitted by zboub: iOS video on dailymotion (you don't need account to view on iOS)

Related Posts