NASA Releases iPad App, Has Double Rainbow!
Want to be like a villain in a James Bond movie with satellites under your fingertips? There's a new NASA iPad App for that!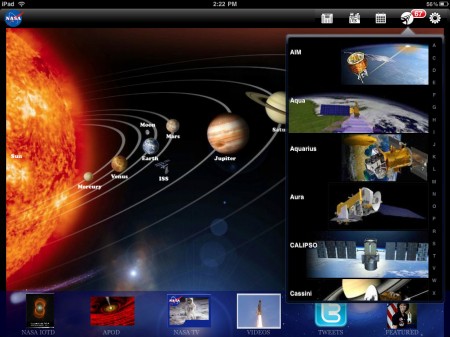 The new NASA iPad app [itunes link] has news, launch schedules, latest satellite photos, and more, for the price of zero space dollars.
The app opens to an illustration of the solar system with the International Space Station (ISS). You can click on individual planets to get information.The NASA iPad app solar system chart is not to scale (if drawn to scale, the planets would be tiny compared to the sun).
NASA Videos and Photos
The NASA APod (second icon on the lower left) shows you a beautiful gallery of stars. Click on the photo once to show extra-long informative captions (or to hide them). OMG there's even a double rainbow hidden in one of the photos: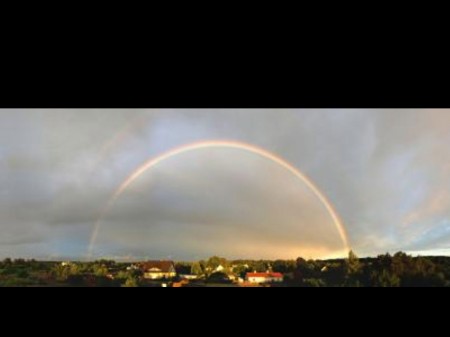 A number of NASA videos are also available under "NASA TV." You can also play videos of NASA space missions either on iPad display or on an optional external display (click the gear shaped button on the upper right).
via [itunes link]

Related Posts