Museum Graphic Design Fail: "No Apple"
Worst museum ever. We didn't know Bill Gates has a museum at his $150 million dollar house.
Museum Poster Fail: Apple Corporate Logo Theft
Is this a Museum run by Microsoft founder Bill Gates, which banned Apple products from his house? Probably not.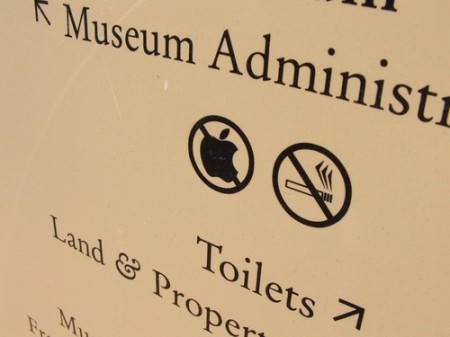 A nameless museum uses Apple's logo as part of their poster / signage.
Obviously this museum either uses Apple logo in everything, has Apple hate, or has no clue that they are using the corporate logo of a famous Cupertino technology company in their failed poster / signage.
Food for thought. Instead of no Apple, do you think the museum poster meant no eating and no smoking?
via macenstein

Related Posts