Microsoft Squirts New TV Ad: Windows Phone 7 Will Be Horrible
FAIL: Microsoft advertises that Windows 7 phone is a device so dreadful, that you don't want to use it.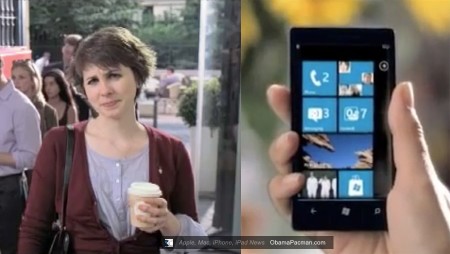 Video: Microsoft: Windows 7 Phone Will Be Horrible
Official Windows Phone TV Ad for the HTC Mondrian on at&t pretty much says "Don't use me bro!"
Taking a cue from reactions to crappy plagiarism efforts such as the AirPhone 4 iPhone knockoff, Microsoft advertises to the fact that people don't want to use knockoffs.
Translation: Windows 7 phone is so dreadful, you want to stop using it as soon as you can. (Just look at her face after she used the Microsoft phone).
At least there's truth in advertising.
Earlier this year, Microsoft Windows Phone Kin was dropped after weeks on the market. Why? People don't want to use it. Seems that Microsoft is banking on the same reaction to Windows 7 Phone.
PS. Obviously Microsoft forgot that it advertised XBox Live on Windows Phone 7. Their tag line: Make the most of every moment by playing games everywhere: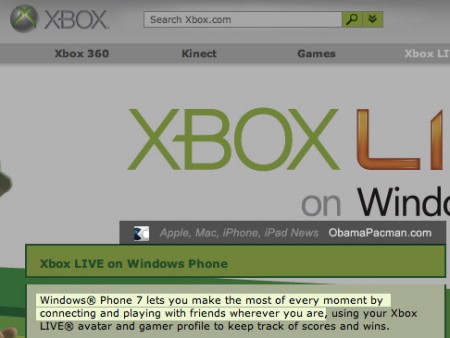 No, there's no halo or iPhone multi-player FPS Archetype [itunes link] on WiMP 7. So Microsoft wants people to play games everywhere, but will make a Zune-squirting-face (see lady) if you use Windows phone. Perhaps they telling Windows Zombies to get the Apple iPhone to play games?

Related Posts