Party in Your Pocket: iPhone iBottleopener
Party in your pants pocket, there's an iPhone case for that!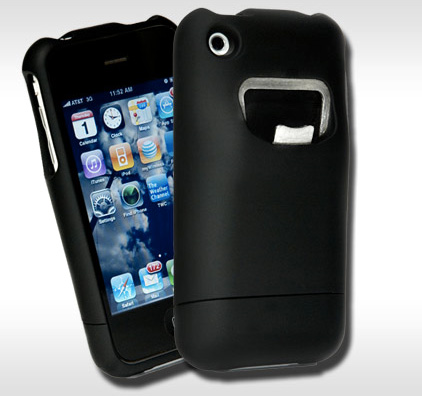 I'm on a phone! I got a beer!
iPhone Bottle Opener Case
Is this iPhone bottle opener case a satire story? It's a funny and a very real accessory:
Did you catch the video production error? Guy's talking to wrong end of iPhone. Must be partying too hard. May not want to trust him with the iPhone 5 prototype.
The iBottleopener for iPhone 3G and 3GS sells for $20, with a case for iPhone 4 coming. Perfect back to school gift? (PS. Don't let Gary know!)
ibottleopener via tuaw

Related Posts