iPad, iPhone 4, iPod touch Universal Car Charger
Universal iPad, iPhone, and iPod charger. On sale for $9.49 after rebate for limited time only.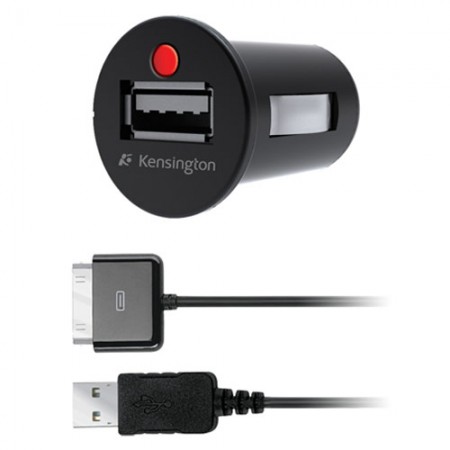 iPad, iPhone, iPod touch, iPod Car Charger
This 2010 universal car charger from Kensington (MSRP $24.99) has 2.1-amp output that works with full speed iPad charging. This car cigarette lighter adapter / charger even works with all iPhone and iPod touch. Said to even works with iPhone 4 with Apple bumper case.
It's tiny, fits flush, outputs 0.5, 1.0, or 2.1 Amps to various Apple devices, and has a detachable USB cable. Compatible devices:
iPad wifi, iPad wifi + 3G
iPhone 4, iPhone 3GS, iPhone 3G, iPhone
iPod touch
iPod nano (1st, 2nd, 3rd, 4th gen)
iPod mini
iPod classic
iPod (1st, 2nd, 4th, 5th gen) excluding 3rd Generation iPod
Takes input: 10 V to 18 V DC, standard on must car, SUV, truck cigarette lighter port. Outputs up to 2.1A on USB or 30 pin dock connector.
US Customers can buy it now:
[buy.com link] $9.49 after rebate, limited time.
Comes with 2 year warranty.

Related Posts