iFolio: iPad Photo Portfolio!
Professional Photographer Zack Seckler discusses what an iPad photo portfolio can look like.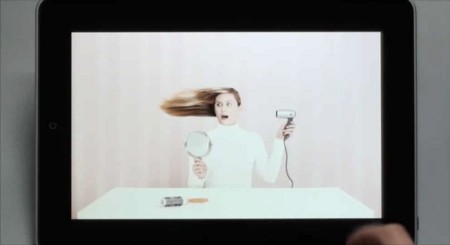 Video, iFolio: Apple iPad Photo Portfolio
On his website, as featured on industry magazine PDN, Seckler discusses the pros and cons of using iPad as a portfolio.
Pros of iPad portfolio: "countless hours spent creating perfect prints…gone! Expensive custom made portfolios…no more! Back problems from lugging around heavy books…never again!"
Cons: "If a client is looking through books, deciding to whom to grant a big budget project, a 9″ screen won't hold up well against rich detailed prints nearly twice its size."
More Pros: iPad is an useful tool for photographers. Personal work and new work can be added easily without the expense and time of making prints. The artist can show off multimedia work easily. And it doesn't weight 20 pounds as a printed portfolio book.
via The F STOP
Tip thanks to Maria, who is inspired to work on her own portfolio.

Related Posts