How to Play Multiplayer Game Center Games
Want to try multiplayer games on iOS? A guide for those who can't figure out how Apple's Game Center works.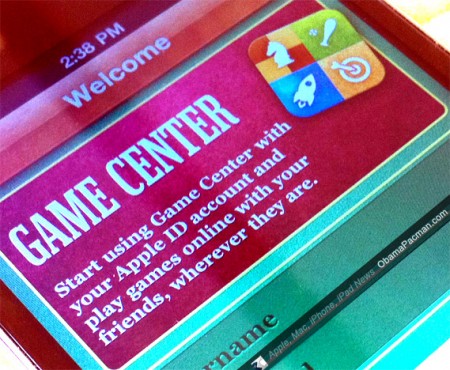 Background: Social Gaming with Apple Game Center
Game Center, Apple's version of social gaming, was released on September 8, 2010. It brings multiplayer games vs. friends and ChatRoulette style match making with random folks similar to you in skills (without the nakkid dudes), if you choose. You can also show off your skills with leaderboards and achievements. It works on supported iOS device and App Store apps. So, what devices are supported? iPhone, iPod touch, or iPad?
How to Play iOS Multiplayer Games
"I can't figure out how to get to the multiplayer option, some instructions would've been nice." A person who voted 1 star for a new Game Center enabled game wrote.
To these people, here's a simple guide.
Game Center Supported Devices: iPhone, iPod touch
To access Apple Game Center features, you need these recent iOS devices:
iPhone 4
iPhone 3GS
iPod touch 4G
iPod touch 3G
iPod touch 2G
But what about the iPad? We'll mention that below.
Play Game Center Multiplayer Game on iPhone + iPod touch
1. Update to iOS 4.1 firmware, which requires iTunes 10 to install. (If you are 10% of users that jailbreak, you'll lose jailbreak or iPhone unlock if you update the firmware now.)
2. Sign up an account on an iOS device. You should now be signed in to Game Center on your iPhone or iPod touch.
3. Follow this link to see if your game is supported. Get supported Game Center Games (or update). Launch to get multiplayer option. (Some games might have support for achievements but no multi-player yet).
Play Game Center Multiplayer Game on iPad
Game Center support for the Apple iPad Wifi and iPad WiFi + 3G is coming with a upcoming iOS 4.2 update.

Related Posts