Google Voice Begs For Apple App Store Rejection
Google Voice iPhone App was recently re-submitted to Apple App Store. But why is it begging for rejection?
Google Voice iPhone App Icon
Sean Kovacs, developer of Google Voice iPhone App shows the high resolution icon of GV Mobile +:
(Update: just want to clarify that this App is by an unofficial third party developer, not Google.)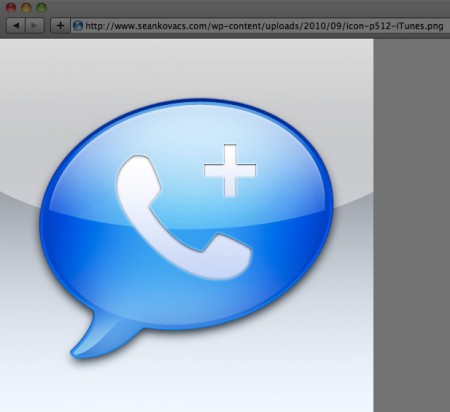 Remind you of anything? Does this person not used an iPhone before or doesn't think the Google Vocie App icon looks a bit close to Apple's own Phone and Messages App icons?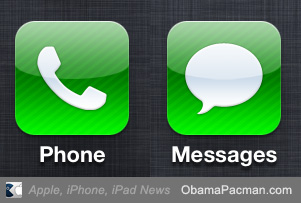 Perhaps the Google Voice developer has never seen Apple iChat, which comes standard on a Mac for years?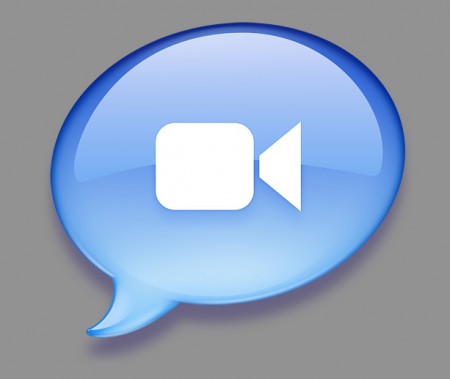 A bit similar to the Apple icons or not? BTW, iOS Apps are developed on a Mac, so what's Google Voice developer's excuse for blatantly copying Apple icons?
Google Voice App Pricing
The US Only Google Voice App by Sean Kovacs is named GV mobile +. It's not free (not free for 12 hours, as described in another post by its developer).
"GV Mobile + will cost $2.99 , the same as when it first hit the App Store over a year ago. After a week or so, there will be a FREE version available to those that previously bought it." However, the free / lite version will possibly have ads and Free/Lite in the app name and logos. Do you think it'll contain these revolutionary Google features?
Note, Sean Kovacs changed his mind again on September 14 or 15:
Google Voice App Features: Phone within an iPhone
So what does Google voice app do anyway? We're note quite sure either, but it has dial pad, its own favorites, SMS support, history with ability to add person to iPhone contacts, voicemail, and call screening. Google will also get you a new Google voice phone number, linked to your gmail account. It's sort of a phone within a phone. Is Google trying to pull an Inception?
However, calling a google voice number is unlikely to be free from AT&T or any mobile phone networks (mobile networks usually have free in-network calls).
GV Mobile+ Google Voice With No VoIP
GV mobile + App is lacking quite a few things, developer describes under "upcoming major features":
"Push is planned."
"VoIP is planned, but will take some time."
Other user requests: SMS Character counter, vibrate on/off setting, search inbox, sync favorites.
Google Voice Alternatives
As an alternative to Google Voice, Skype and Fring VoIP apps are both free, with some free services. Works great on iPhone, iPod touch, and iPad.
seankovacs via 9to5mac

Related Posts