Game Center Games: Official Apple Apps List
The official list of Game Center social gaming apps from Apple!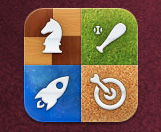 Instead of keeping track of a list of Game Center Apps, Apple has added a new section to iTunes with supported games: [itunes link]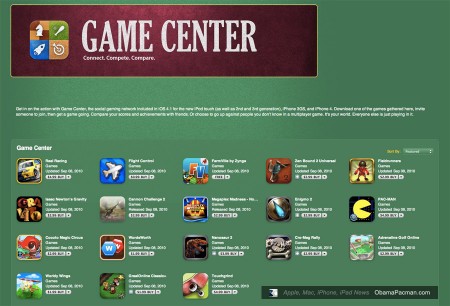 Current Game Center games:
More are added here: [itunes link]
Removed from Game Center List
What's not on the list? Ms. PAC-MAN [itunes link], which has gotten poor reviews, was removed from the list.
Game Center is the social gaming service for Apple mobile / iPod devices. Works on the newly released iOS 4.1 for iPhone and iPod touch and later on iPad with iOS 4.2 firmware.

Related Posts