Funny New Yorker iPad Magazine TV Ad is Awesome
Jason Francesco Schwartzman from Rushmore introduces the New Yorker iPad app.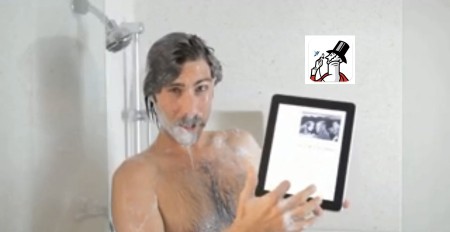 Video: New Yorker iPad Ad
I think someone just voided their warranty. Electronics and water don't mix:
(Watch the video on the New Yorker website or within the iPad app if it the embed doesn't work).
Download the New Yorker iPad app at App Store [itunes link]
The New Yorker iPad magazine app has a 3 page demo, showing: Cover, Table of content, and How to use (with the funny Jason Schwartzman video in iOS friendly format). The table of contents has links that don't go anywhere, fairly lame. They should have included one story to show how it works.
New Yorker via giz

Related Posts