Einstein: Apple Newton PDA OS Emulator on iPhone
Apple MessagePad running Newton OS, the original PDA that inspired the Palm Pilots, Handspring, and scores of stylus based devices, can now live on inside the new iPhone 4!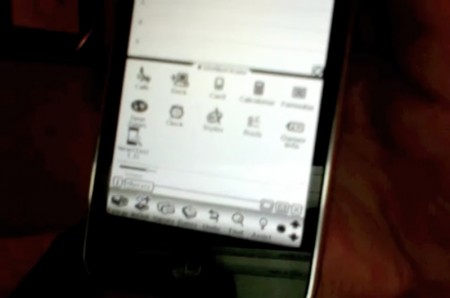 Video: Einstein Apple Newton PDA Emulator
See Apple Newton, the grandfather of PDA and modern mobile device, running on iPhone 4, with hand writing recognition:
Developer Matthias Melcher describes the Einstein Newton MessagePad PDA iPhone emulator is currently a little slow, but could see improvements. Not as pretty as the Mac tablet prototype, but the feat is impressive nevertheless. Currently it's only for iPhone, but it is expected to come to iPod touch and iPad.
Don't hold your breath for App Store though, as it's not even on its way to submission yet.
The Einstein NewtonOS emulator originally by Paul Guyot runs on Mac OS X (ppc and x86, aka: G3, G4, G5, Intel Mac), Linux, Windows, and some ARM-Linux PDAs.

Related Posts