DIY iPhone / iPad / iPod touch Stylus
Mosspuppet shows how to build a stylus for your beautiful, magical, and fantastical iPad.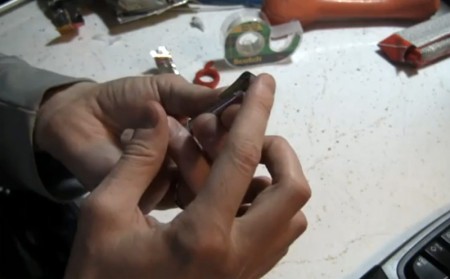 Video: Build iPad Stylus in 60 Seconds
You can buy iPhone stylus and gloves, but what's the fun in that if you can make it your self?
The trick to building a DIY stylus for an iPad, iPhone, and iPod touch, according to Mosspuppet, is use the metallic part of the protein bar wrapper.

Related Posts