It's a Mac, It's a Cake, It's a MacBook Cake
Drools… That's one nice looking MacBook Pro birthday cake! Hidden Mac inside?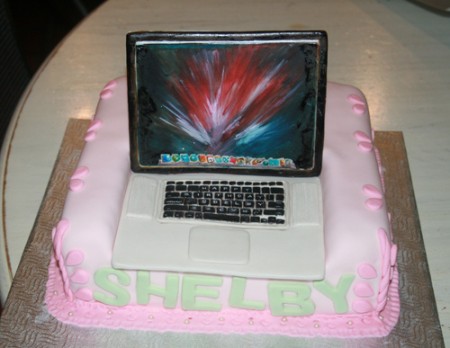 This Mac cake made for Shelby comes with its own thin display. What do you think is holding that thin MacBook Pro display open? (Some think a real MacBook Pro might be hidden inside).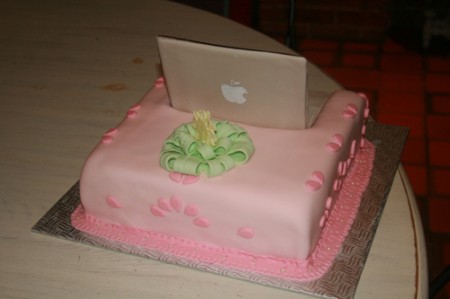 The QWERTY keyboard of this MacBook Pro seems to have an usual layout though. Is it a secret Apple prototype containing a revolutionary modified keyboard? The cake OS desktop background sky color also doesn't look quite like Snow Leopard either; is it running the leaked Mac OS X 10.7 Snow Cougar? Only Shelby and her awesome Mac cake maker would know.
via let them eat Mac cake, gizmodo

Related Posts