Apple TV 2G Secrets Revealed + Dissection
Excellent teardown of Apple TV 2nd generation reveals some secrets of this new iOS Apple TV.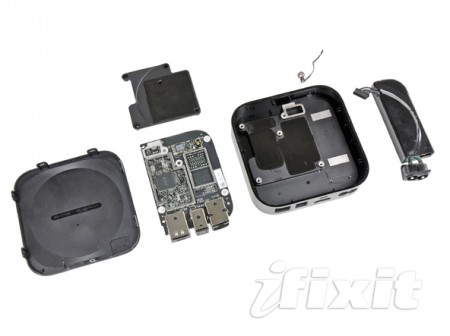 Only slightly larger than the iPhone, the iOS powered Apple TV 2G gets under the iFixit dissection table. Summary and secrets.
Apple TV 2G Processor / Memory
A4 processor with same marking as iPad and iPod touch 4G, but different than the iPhone 4 processor
Same 256 MB RAM as 4th generation iPod touch and iPad
Apple TV 2G Secrets
"Apple TV is the first iOS device that doesn't require you sync it with a computer before you can use it!" Described @iFixit. (Apple does offer free setup / activation for iPad buyers, but it's good to see an iOS device that doesn't require activation. Just plug and play).
Apple TV 2G has an unused, unsoldered space with a 30-pin dock connector, typically used for iTunes sync: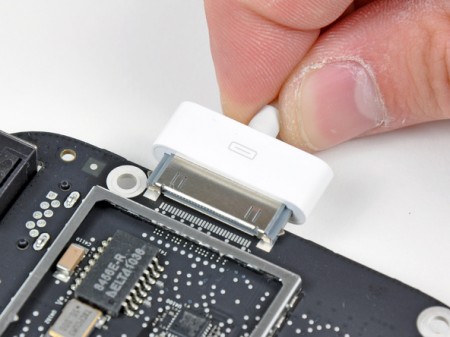 It contains an unadvertised 8GB Samsung SSD NAND Flash chip. Quite a lot of storage for a device designed to stream content, especially for a $99 unsubsidized gadget. There is an empty spot right next to the NAND, for possible future storage expansion.
Apple TV 2nd generation is powered with just 5.95 watts. Possibly the most eco-friendly set-top box ever.
The Apple TV 2G receives an iFixit Repairability Score of 8 / 10 due to its ease of disassembly, minuscule power consumption, and highly recyclable construction.
via ifixit

Related Posts