Apple Launches China iPhone 4 + New Beijing Shanghai Apple Stores
Apple Store China sees long lines at the Chinese iPhone 4 launch this Saturday. Apple also opened new Apple Stores this weekend, doubling the number of stores in China.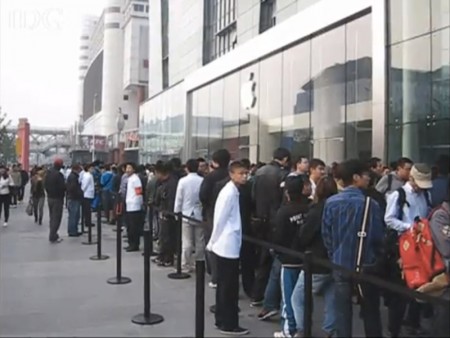 Video: Apple Store China Launches iPhone 4
"More than a thousand people waited outside the store, some in line for two days, to get their hands on the phone that went on sale at 8am."
The launch of official iPhone 4 in China is likely to reduce grey market sales of unlocked Apple iPhone. The China iPhone 4 are offered with no contract by Apple Store and official carrier China Unicom, with prices of $744 for 16GB iPhone 4 and $893 for the 32GB iPhone 4 (price fluctuates depending on currency exchange).
Apple Doubles Number of Apple Stores in China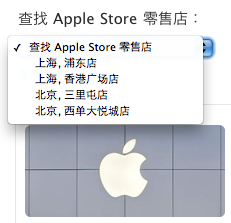 Apple also opened 2 new stores in China this weekend: one in Shanghai Hong Kong Plaza and one in Beijing Xidan Joy City. Adding to Apple Store Pudong Shanghai and Sanlitun Beijing, and doubling the number of China Apple Stores to 4.
via macnn

Related Posts