Apple: Second Largest Company in the World by Market Cap
Apple is now slightly ahead of PetroChina and second only to Exxon Mobile in market cap.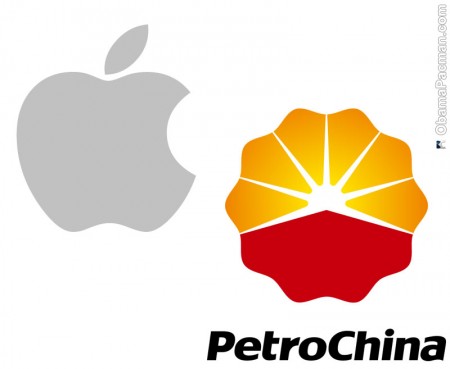 By market capitalization, or company market value, Apple is the second largest company in the world! Shares of AAPL stock briefly rose above $292 today, bringing the Cupertino technology company's market value up to $267.5 billion.
iTunes became the largest music store years ago, surpassing Walmart and Amazon. Earlier this year, the value of Apple surpassed the Redmond Microsoft for the first time.
Strong demand for Apple iPad, iPhone, iPod, and Mac propel the value of the Cupertino company, originally founded by current CEO Steve Jobs and Steve Wozniak in a garage on April 1, 1976.
via macnn

Related Posts